Me in Comic Books: Startup Escalation 1999 2000 2001 2002 2003 Wealth A Sequel 2004 2005 2006 2007 2008 .
---
Me in Comic Books
With Great Wealth Comes Great Power
In which I get my longstanding wish for more reliable wealth, and I may get my chance to see if wealth is more useful than superhuman powers. Featuring:

The Return of Ordered Realities. I once took notes on an interdimensional council of reality travellers... but you won't find my notes on the Web, because this was back when all I had for computers was an Apple IIe. Whenever I tried to share these notes with someone, something happened to stop me. Now I'm geting worried. Can you see this web page yet?
When I came up with the idea of the Council of Ordered Realities, I wrote a couple of stories about them.

In the first story, Ellipsis ran across them when fleeing an attack upon him and his wife at Chicago O'Hare Airport. But in reality, his superhero hirelings Total Conversion were with his wife during that attack, and they didn't happen across any dimension travellers.
In the second story, Total Conversion got hijacked to an alternate-universe Warsaw to fight the vengeful Ellipsis from the first story. But in reality, Total Conversion was kind of on hiatus then, with most of its members resigning; Ellipsis would recruit new members a year or two later.

But anyway...

Now, there are protests against genetically engineered humans in one community. What the hell!? The last I heard, scientists could barely clone sheep - and that's in "carefully controlled" (read: kludged) laboratory conditions. But there's supposedly an entire community with enough artificially long-legged humans to hold a pride march.
This community is Half Moon Bay in California, near where I went looking for Doctor Strange earlier this year. A guy named Alan Stanjem from the Government thinks I have a line on him, so he's hired me to track him down, while he and another agent tag along. I do have tracking powers, so I'm actually a good choice.

It doesn't surprise me that the Gov wants to talk to me. I've recently worked with some of the minor Defenders, and the Gov's taken an interest in them. They want to bio-engineer some super-soldiers that the Hulk can tolerate. Hey, it makes as much sense as most of the other Gov projects I've worked on.

I find Doctor Strange on the beach in Half Moon Bay! Stylishly attired in Bermuda shorts and a preppy sweater, of course.
I figure the agents are here to ask him about that whole "conquering the Earth" stuff that a masked man calling himself Doctor Strange did last year. But it seems the agents have something different in mind...

The senior agent said to the junior agent, "Bad Mans." Doctor Strange quickly said, "Shanti!" (Or something like that; my hearing is not always the best.) Then a force bolt came out of the junior agent's eyes and knocked the Doctor back!
The senior agent then said, "Very Bad Mans." Then the junior agent ran really fast into Doctor Strange! They disappeared in a burst of light.

Then the senior agent and I had a talk. This Government he told me he was from, wasn't my government at all; it was the Council of Ordered Realities. They provided the technology for this human enhancement.

His junior agent is actually an alternate universe Superman, who got adopted as Bruce Wayne's little brother, only to see the whole family gunned down in Crime Alley one night. (This "Elseworlds" stuff is getting out of hand.)
Rather than see poor suffering Alfred Pennysworth have to raise this extradimensional infant, the Council nobly took him off his hands... and raised the boy to be a super-agent, a counter to their two greatest enemies: Doctor Strange... and, well I'm not allowed to say, because he's next on their list.
I don't like it... but I did sign a non-disclosure agreement before I took this job. In theory I could contest it in a court of law, since I just saw an illegal assault... but this Council promises they'll make my life hell if I do. How nice for them... but at a time of my convenience, not theirs, I think I'll register for that #3 spot on their Enemies List. (3 June 2003)
Coincidentally, I hear the Batman has come under observation from Insight Research Associates, another set of mercenaries (like me, only more successful and wearing battlesuits). They have to jump across dimensions to do this. That never stopped me before, but then I can cross the dimensions on my own. Other people, like Insight, need help... say, from the Council of Ordered Realities. Coincidence? I think not. And I'll let Batman have the #3 spot on the Enemies List if he wants it; I'll settle for #4. (16 June 2003)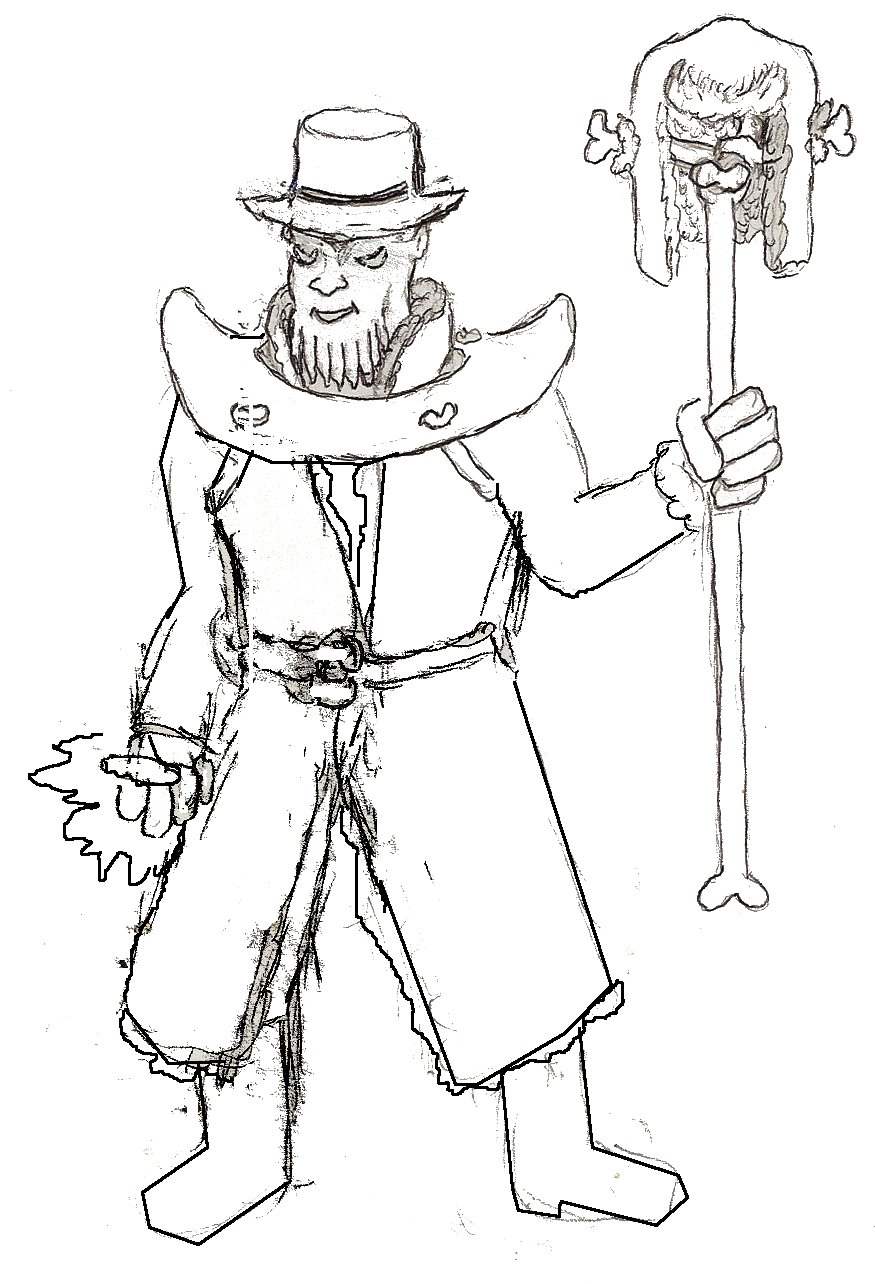 The Rise of Kid Thanos. Let's see... Thor probably has a geopolitical plot going, or else he wouldn't have parked Asgard over New York City and started encouraging pagan worship. Ellipsis has a geopolitical plot going. Ordered Realities have one going too. I'm opposed to all these plots to some degree, but even with all my new power, there's not a hell of a lot I can do. I'd feel left out... except now Thanos apparently has his own plot going, and he's recruited me.
How do I find out? I get a Fed Ex letter, inviting me to a job interview, on condition that I be able to accept on the spot and be ready for immediate travel. And they've included a hefty check for travel expenses. That sort of invitation is kind of hard to resist, at least for unmarried unemployed software consultants like me.

But (get this) the interview is to be on the northern approaches to Peoria, Illinois, of all places. At 3 a.m.
When I get there (conveniently down Interstate 180 which goes practically nowhere except this neighborhood), it turns out to be a farmhouse, among hills in the woods. But at least they've left the light on for me.
Inside the farmhouse, there's an elevator going underground. When I get down there, it looks like an airport terminal!

And so I get the offer. It seems Thanos has declared me the executor of his estate... and he's dead! I gather it's something to do with that superhero convocation I was at in Texas this year.

What the hell? Thanos was immortal! But as I well know from having come into custody of Odin earlier this year, immortality is overrated. Besides, Thanos jumps back and forth between death and life even more than Odin does.
But according to Thanos's last will and testament, I was at least a respected enemy... which makes me practically his best friend.

When Thanos had to pick an executor, it was either me or one "Adam Warlock", who is reportedly a massively devious son of a test tube.
I, on the other hand, am usually thick as a brick and have no agenda other than surviving comfortably. This seems to have endeared Thanos to me; the document says that's what his own agenda was too, and he thinks I can keep his assets safer than this "Adam" character can.
Besides, the document says he liked the way I humbled Odin, who was yet another old enemy of his.

Hence, my selection as his executor.
As the executor of Thanos, I am entitled to control of various assorted space stations and spacecraft scattered throughout our galaxy, plus the tax revenues from an entire planet commonly named "Planet Bucolic", where Thanos actually retired to and took up farming for a while.

Of course, to ensure his privacy, he bought the planet outright. But anyway...

A "flying saucer" stands ready to transport me for an inspection tour.
How is it that flying saucers can visit Earth without Earthlings knowing? Well, you probably realize that's a trick question, especially if they take off from places like the woods outside Peoria, Illinois at 3 a.m. The place I'm in is a spaceport for these saucers.

United States Interstate Highway 180 was built to lead to Hennepin, Illinois near there, with nobody knowing what it was really for. It's for the saucers!
The saucers have cloaking devices, which come in handy in Earth's atmosphere. They stop at a massive terminal on the far side of the Moon for supplies.
And so I go on tour. I don't have a lot of room in my baggage to bring back souvenirs, but I do get a good one: a sheepskin Thanos mask from Planet Bucolic, made by one of his neighbors as a gift.
The mask is blue and fuzzy white, which is a much nicer fashion scheme than the traditional Thanos blue and orange in my opinion. Of course, I don't see much use for a Thanos mask, but...
It comes with a sheepskin coat, complete with Thanos-like adornments made out of sheep ribs and pelvis. I love sheepskin coats, and this is the best one I've ever seen... and boy, it's a souvenir of a faraway place.
I have to admit, I was tempted to go settle down on Planet Bucolic forever. And I may yet do that, if I get the chance. But all my friends are here on Earth. Besides, I have some unfinished business here. (24 June 2003)
The Galactic Party. My entire galaxy now has reason to wonder what the heir of Thanos has planned. And that would be me. (Yeah, I know I'm really his executor, not his heir, but you know how rumor machines are. They're even more so, when they're the size of the Galaxy.)
Thanos would have kept them in the dark... but that's not how I work. I think right now is the perfect time for a party.
But who to invite? Well, a representative from every extraterrestrial race with an interest in this galaxy would be appropriate.
Well, who the hell would that be? I know of a few ET races from hearsay and personal experience... but the old notes of Thanos know of a hell of a lot more, like all those races the Avengers go into space to fight occasionally. I'm not even going to try to reproduce his notes, but here's what I can contribute...

"Greens", who apparently originated not only most of the UFO flying saucers, but the infamous "Mad Axeman from Venus" who apparently went waaay too far native.
"Saurians" (or "Gronites"). Mostly these are peace-loving reptiles. I've heard reports of some Saurians in NYC, complicating life for vigilantes there, but apparently they were just tourists. But they also contributed at least one fearsome warrior to the last would-be galactic conqueror to come along. The one I heard of (alongside the rest of Earth) was named "Gron". Hence the unofficial name of his species as "Gronites".
"Caladrians", who are the most like humans. The last would-be galactic conqueror had an underling who named herself "Caladria", after her homeworld, the same way some dippy humans name themselves "Gaea". Others among this species are "Zarkonites", who've mastered the art of transporting only their minds between the stars.
The Jellyfish, who are still secretly but actively infesting Earth. And I've fought them. Boy, I'm interested in what they have to say to me.
Tripods. The would-be galactic conqueror I referred to was one of these; he was named "Urr". The rest of his race would otherwise be unknown to the universe, except that two of them are now my bodyguards, thank you Thanos. They each have really long front legs and one powerful hydraulic back leg. From observation, I can say: Don't $#@! with that back leg.

Now, where to have the party? Hmm... the Galactics would probably appreciate a central location, like maybe that spectacular black hole that's said to be sucking stuff in at the center of the Galaxy. And I now own a space station which observes that phenomenon. I order its staff to open a banquet hall there.
But what to serve at a party for aliens? The databases say that Saurians consider Earthling fat to be addictive, and sensitives of the Green and Caladrian races can pick up psychic vibrations from objects.

From there, the conclusion is obvious. I commission all the church ladies at every church I know to bake all the butter cookies they can, and I have them shipped to the party via flying saucers. Nothing which is considered to be cuisine has more Earth fat than butter cookies, and nothing has more psychic goodness than cookies baked by church ladies. And as Earthling fundraisers go, I think I've saved several congregations right there.
But still, a little something extra is needed. According to Thanos's database, the planet Ciegrim-7 (yes, they really call it that) brews the universe's most potent alcoholic drink; one drop is said to be the equivalent of an entire evening's drinking of normal alcohol, no matter how much normal alcohol you drink. So I have a bottle on hand. I spike the punch with half of it; the other, I'll save for private cocktails.

Okay, I've made my best plans, but then what?
As parties go, this was certainly better than some. I won't swear I paid attention to everything that was going on there, but I was at least a good host throughout the party, and I didn't hear any guests swearing vengeance upon me. Of course, my hearing is not always the best... (29 June 2003)
Only I Can Save Us Now. I have a grudge against Ordered Realities; I have the power to oppose them; I have the wealth to oppose them. And now, I've figured out how to go about it.
Even with power and wealth, I'm outmatched... unless I find myself some allies. The Galactics may be my pals now, but it's not like they care about alternate Earths. What I need right now, is alternate Earthlings. And (though certain psychiatric professionals don't believe me) I can visit alternate Earths.
The bad news is, the Council of Ordered Realities knows which ones I've been to, so I don't want to revisit them until I'm a lot more ready for a confrontation. The good news is, I've found another alternate Earth to start with...
In 1985 or so, the Soviets were launching a nuclear first strike... and it was working. Our monitoring systems were so down, they had to send their Premier over to show us his news feeds of fireballs in Churchill and Cochrane in northern Canada.

Now, people know it wasn't really a nuclear attack; the Soviet leadership made a deal with demons to set up a "no science" zone in the Canadian arctic. Surely, demons can set up "no science" zones; everyone knows demons can do that in the Marvel Universe nowadays.
The demons blew up a couple of isolated towns, and spread pestilence downwind of there. It surely looked like a nuclear strike. We tried a counterstrike, but the missiles had to fly across northern Canada, and with "no science" there, that just didn't work.
At the time, knowing nothing of "no science" zones, the Western world caved in. The Soviet leadership didn't take over outright; they just kept getting more and more influence. It's a lot like the "Pax Americana" in some worlds I've seen, except that the "no science" zone here keeps expanding, and the demons just get more powerful.

I know all this, because I used to have a counterpart in this world. He's now a part of me.

Now that I'm more than three-dimensional, I'm capable of expanding further across the dimensions. Not that I really wanted to... but my former counterpart was truly disliking his own life. He jumped at the chance to become part of something greater.
Now I realize how I became this way. Three of my counterpart selves merged during the Escalation. One came from a world where he worked for a company which had the only superhumans; one came from the Marvel Universe, and merged in when Thanos first fought me; one came from the world of Total Conversion, and merged in when we were on the brink of Judgment Day.
Stuff like this, helps explain how different bits of my memory involve different heroes who have to jump between the universes to visit each other. I'm still trying to figure out how much of the stuff I've done involves more than one universe.
And the longer I go on like this, the more universes merge around me. That place I came from where there weren't any other heroes... it already merged in with one of the other universes. The other two are so different, they're probably safe from each other - unless President Rodham and President Bush Jr. have a cage match to resolve it or something. Me, I'd bet on Hillary.
But anyway...

In the present day alternate universe, I now have good and compassionate friends who will make loyal allies... if I can just save their dumbshit lives.

My friends and I are in a bar in Quebec City. They're doing sorcerous surgery on a man to hide him from their enemies. Hey, that's a good idea. I absorb their flesh-altering power, and make myself look like Thanos. Only with hair. And my chin ridges are dripping like they're tentacles... but I think it looks cool. And I can never quite lose my goofy smile. Well, really, I don't look like Thanos, but I don't look like me either.
Then, we walk out of town together before an attack comes. But one by one, they turn back to check on the guy. And they all get captured. I'm the only one who can save them now.
I can turn things invisible when I want to, so I turn myself invisible and follow. It seems they're all gazing intently at a magic item or something. Rather than look at it myself, I turn it invisible. My friends snap out of it.
Then we deal with the magician holding the item. He's just trying to collect the bounty the Russians have out on us. So, my friends just tell him not to do it again, and let him go. Did I mention, they're dumbshit? (8 July 2003)

But that's not the end of it. As my friends and I take refuge in a barn on the outskirts of Quebec City, a man comes in and says, the Atlanteans are coming. And they're engineering a flood up the Gulf of St. Lawrence, to swamp Quebec City. Given the shape of the Gulf of St. Lawrence, the city of Quebec is an ideal target for a big wave.

I have this thing about big waves, so I'm ready to get out of town. But my friends won't leave the Quebecois to their fate. So, unless I want to abandon my allies, I'm stuck.

Fortunately, I have a Thanos-craft up in orbit, with a teleportal generator as standard equipment. I set it to flood Red Square in Moscow. Unfortunately, Quebec is part of that No-Science zone now, so the teleportal doesn't work.
I suppose that works out for the best, because my compassionate allies ask me if I really want to kill thousands of people just because they live in the most influential city in the world. When they put it that way, they make terrorism sound positively shameful.
But fortunately, I still have allies, and they still have some magic power, and they're willing to stand with me. And once the people of Ville de Quebec realize what was going on, they stand with us too.
In short, with our massed psychic power, in a zone of magic and not science, we beat the wave for once. (9 July 2003)

Later, we hear that Atlanteans are invading Siberia too, from out of the Arctic Ocean. The Russians are rebuilding their factories in the No-Science Zone, using a technique the British pioneered... but there are Siberian guerrillas roaming the Zone. Best guess is, the Russians will be busy for a while. So I head for home. (10 July 2003)

Back home, they're showing silly movies on the White House lawn. Apparently the Silly Days Parades that I staged last year were such a hit, it's becoming a political tradition. But Doctor Doom is using this opportunity to get onto the White House grounds, use that old Emperor Doom power of his, and take over. Only I can save us now.

Well, big deal. It's only a Doombot. The real Doctor Doom wears leather armor nowadays, and disappeared after a fight with the Fantastic Four.
Doombots need science to survive. And I've learned how to set up my own No-Science Zone, thanks to those alternate-universe demons. Mine isn't as powerful as theirs, but once the Doombot steps inside it, it's shut down. (8 July 2003)
More. There are always more travels to make, and more alliances to build.
At first, I stick with local superhumans for a while. At least relatively local, and relatively human.
But then, I'm back into the field. The multiversal field, that is.
There's one world where the Germans won World War I, and now they're America's allies.

I haven't figured out all the international politics there yet. But I do know the Second Great War had France, Italy and Russia trying to invade Germany. I'd guess, Germany won.
Britain sat that one out, because they were kind of concerned about Canada getting invaded from... guess who. Japan sat it out too and merrily invaded China, because nobody really cared about China under the circumstances.
But back at home... There's great architecture in the train stations; some of them look like castles. I get a chance to go exploring around Utica, New York; even there, it's really impressive.
And in the comic books, the heroes are all "ubermenschen", ultimate humans - except in the underground comics, which concentrate on the "untermensch" freaks. In this world, an ultimate human (an "ubermensch") can exhibit his powers without disrupting his human physical perfection in any way.
And that world is based on the Marvel Universe. I make friends with that world's Fantastic Four, who are "untermenschen" due to their physical transformations. And I recruit them to my cause. Well, actually, I promise to pay their costs of living. (7, 8 August 2003)

There's another world where technology is based on magic, not science. There I make friends with a mercenary force called "Tyrmj". Well, actually, I hire them; I'm rich now.

The force has 80 swordsmen, 60 archers, 80 beasts of burden, and 60 mages. Any military force that has sixty mages who actually take commands has got to kick some serious ass. I've been practicing battle scenarios with them, and they actually do take orders, even the mages. (9 August 2003)
Oh, and every foot soldier has a War Beagle. They look like cute bumbling Snoopy things, but they're really bloodhounds that can tear out your throat. Hey, it's war. (17 August 2003)
At the rate things are going, I've got a fair shot at waging my own military campaign against Ordered Realities soon - and winning.
---
Me in Comic Books: Startup Escalation 1999 2000 2001 2002 2003 Wealth A Sequel 2004 2005 2006 2007 2008 .
This is a big one. Adam Warlock, Thanos, Galactus, Doctor Doom and his Doombots, all members of the Fantastic Four, the Sub-Mariner, certain portrayals of Thor and Atlanteans, and Doctor Strange are copyright by Marvel Comics. Batman and his whole household, Kryptonians, and "Elseworlds" are copyright by DC Comics. A company named "Akklaim" has a claim to the Spider Aliens. The estate of Charles Schulz probably has copyright on Snoopy. All other characters in this fiction (aside from real people) are copyright © 2008 by Eiler Technical Enterprises.