Fourth of July 2011 vs. the Domination of Eiler
---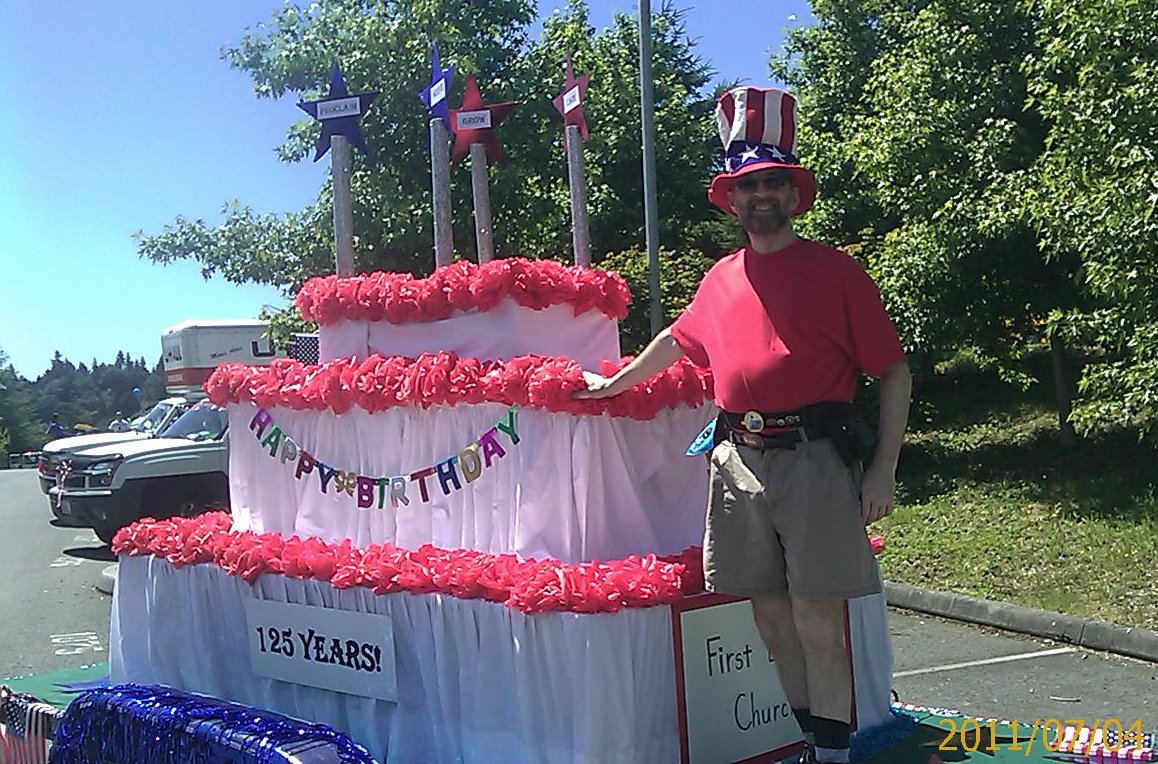 Church allies gathered an hour before parade for brunch. As they ate, the church float was leaving town for the marshalling area.
At parade time the Dominator broke away, saw the start, then backtracked the route to the church float. Birthday cake had survived the weekend without being spraypainted "Eat Me".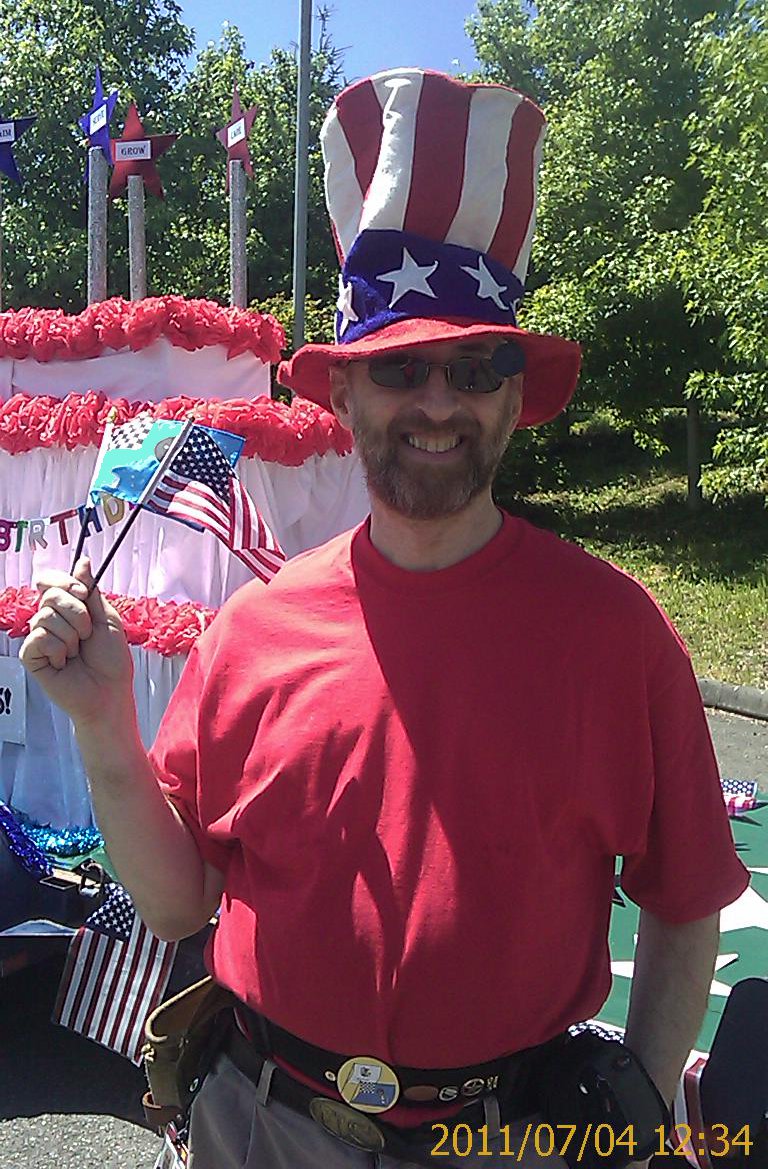 The Dominator loaded up with patriotic flags and paraphenalia for the parade. The Domination of Eiler does not object to the holidays of its subject nations.
The Domination battle flag was introduced to allies as, Personal Flag for World Domination. But it rode in a hip pouch, while United States flag waved.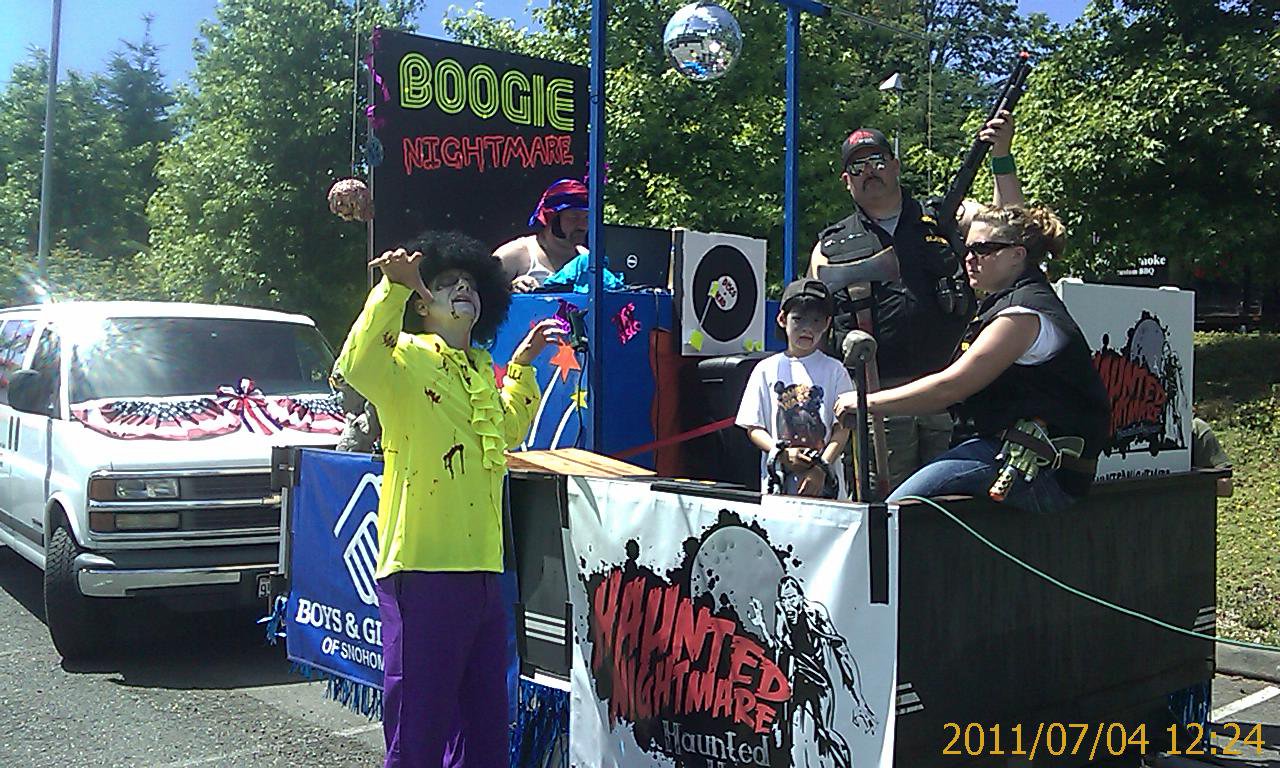 Bothell-Washington parade organizers apologized to First Lutheran Church for putting its float right behind zombies. Friendly Lutherans properly responded, "No, no, we're good with that."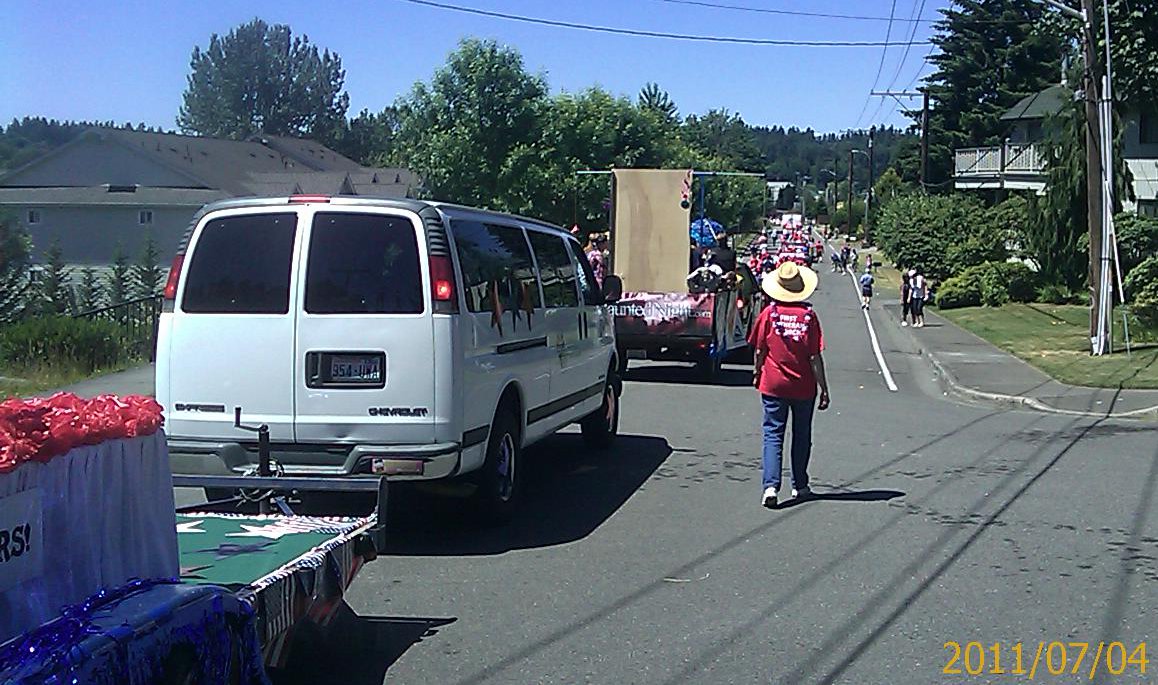 Parade started at noon. Lutheran cake was just getting out of the marshalling grounds at 1:30. Inbound to town, the Dominator amused himself picking up candy from the side of the road to toss to spectators later. The Lutheran giveaway was church school pencils. The Dominator gave one pencil away inside Main Street Ale House.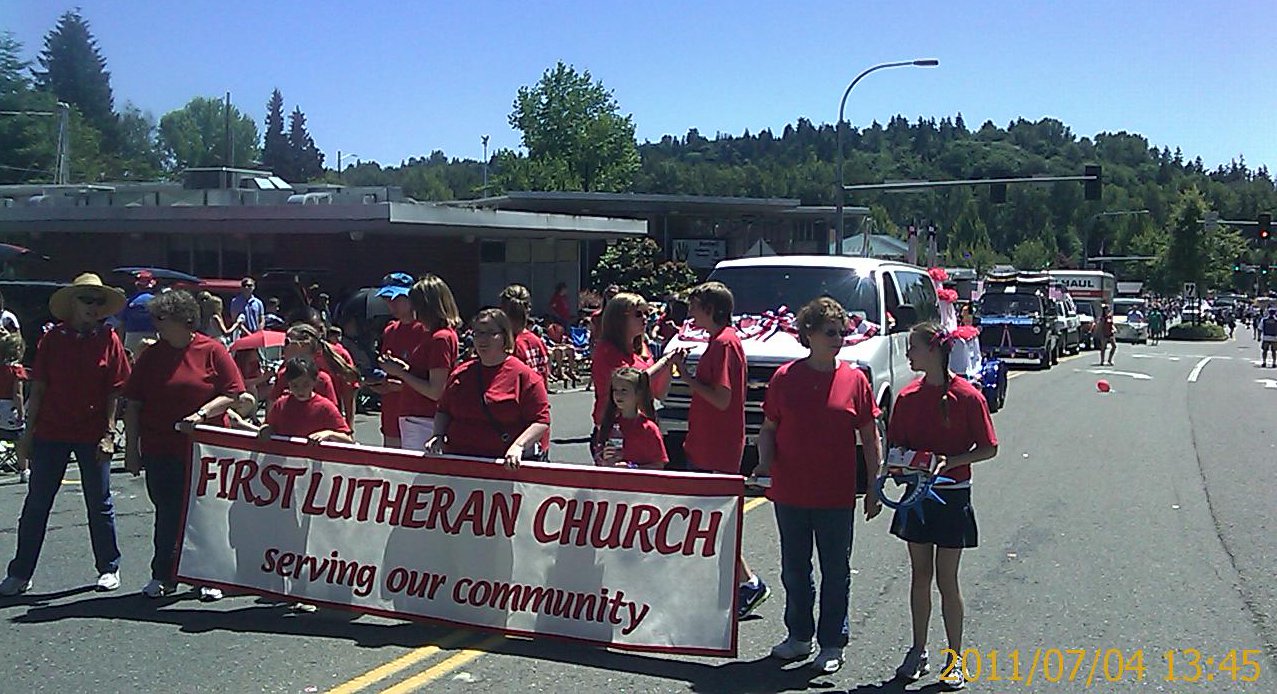 In town, the church contingent joined the float. Mostly the young and strong marched the route. The Domination of Eiler was with them to the end, and after.
The Domination's "Great Blade of Fredericksburg" Swiss Army knife helped dismantle the float. One flower from the Flower Forge of Dominance was retained as a trophy. www.eilertech.com/domination/blog/2jul2011.txt
Post-parade Dinner of Champions at neighborhood pub Denny's. Other venues were either closed or not serving food.