Domination of Eiler: Home The Declaration of Domination The Dominator.
Domination Journals: Typical Blog 1 2 3 4 5 6 7 8 9.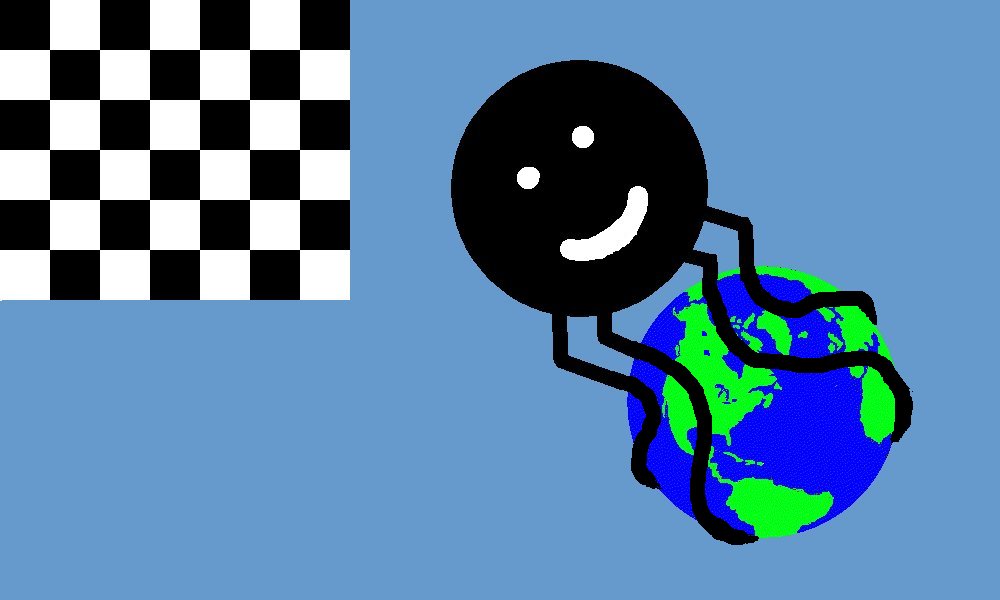 Domination Journal #1
Operation Pride-of-Man
Domination Operations in New York and New England, 2004
The Domination of Eiler has embarked on a major combined-arms operation, whose objectives are: (1) Exercise the Eiler Doctrine of intervention in Eiler affairs, to enlarge the Eiler sphere of influence. (2) Dominate the Berkshire/Green Mountain area of New England, especially Bennington, VT which has until now escaped Domination occupation.
Day 0: 2 September 2004
In the evening, Domination Guard airborne troops launched eastward into the gathering darkness, and airlifted out of O'Hare Airbase, IL to Albany, NY.
O'Hare provided intense opposition to quick liftoff after embarkation. In future, until such time as well-known transportation issues there are publicly resolved, all Domination Guard forces airlifting out of there will be equipped with catheters.
In Albany the Domination Guard quickly established an armored presence, and secured the landing zone. Domination troops quartered in Cohoes, "Econo Lodge". Quarters basic but cheap and entirely acceptable; barracks and mess hall providers were most cooperative.
Cohoes mess hall is a Domination militia gathering center, aimed at Karaoke exercises. The local militia provides high quality performances, but Domination leadership advises catching it early at night; the quality degrades as the night goes on. The Domination Choir chose not to participate.
Day 1: 3 September 2004
Domination armor executed a lightning maneuver down the Taconic Parkway to sieze Danbury, CT. "Pride of Man" was selected as operational marching music, and has been adopted as the operation name.
At two points, armored forces outside of Domination control staged rebellious blockades of the travel route. Fortunately, local governmental forces were controlling the situation, and opposition was minimal under the circumstances.
Domination troops provisioned at Danbury airbase mess hall, then moved on to establish an EilerBase at Ridgefield, CT, "Elms Inn". Barracks were overpriced and somewhat undermaintained, but not unacceptable.
(Advice to barracks maintainers: 1. Exhaust fans in latrines are not to suck in hot air and blow out hotter air. 2. Bleach only works as a stain remover if your carpet is beige already, not green which turns to beige.)
Domination Guard infantry then moved south through the Ridgefield town center. ("Back in NYC" and "Where the Wild Roses Grow" as marching music.) The Guard conquered two hiking sticks and some chocolate ice cream along the way, then made contact with a force of Domination militia at their local gathering point, "Jesse Lee UMC". A combined Domination choral force then participated in musical maneuvers. All troops were fed at the gathering point.
Day 2: 4 September 2004
Domination Guard completed its Eiler Doctrine intervention. The combined Domination Choir successfully performed its role at a wedding ceremony involving Eilers. In obeisance to the Kingdom of Heaven, the Bishop-Principal of the Domination also performed a ceremonial reading. The ceremony was successful, resulting in enlargement of the Eiler clan and its sphere of influence.
After a short combined infantry maneuver, all mission participants were fed at an affluent Ridgefield private barracks. The providers were officially declared honorary members of the Eiler clan during the wedding (they stood in for the bride's dead parents).
At the barracks, Domination Guard infantry successfully engaged in infantry maneuvers (including ceremonial dances) and Double Hydration Doctrine to resist climatic conditions, ingest an alcohol ration more extensive than usual, and remain functional throughout the evening. Domination militia infantry forces are to be commended for leading the infantry maneuvers, but advised to observe proper hydration along with the alcohol ration.
Day 3: 5 September 2004
Domination Guard forces deployed to another affluent Ridgefield private barracks for Kingdom of Heaven morning obeisance and mess hall.
As part of obeisance, the Domination Bishop-Principal was pleased to submit a copy of the lyrics of the infamous Cat Stevens/Yousouf Islam song, "Morning Has Broken", for burning in the nearest fireplace, and lead others to do likewise, as a symbolic judgment against all those whose personal piety cannot resist assault. It should be noted that the song itself is pious toward the One Maker, but not otherwise tailored to Christian worship.
Major elements of Domination militia forces were present at morning obeisance, and are to be commended for their endurance despite lack of proper hydration the day before.
Domination Guard armor then deployed to Sherman, CT, and made contact with coalition partners there to engage in an extensive combined infantry exercise along the Appalachian Trail, and in Kingdom of Heaven evening obeisance. Domination forces were fed and housed in private barracks. Denial of alcohol ration was observed under the conditions.
Day 4: 6 September 2004
Domination Guard armor broke loose to begin its second mission: a slow and comprehensive domination of the Berkshire/Green Mountain region. With the completion of the United States Labor Day holiday weekend approaching, resistance to Domination advances was present but minimal.
Domination forces partially conquered a cornfield maze (it had five embedded targets, and one was conquered) in Lime Rock, CT, then found a barracks and mess hall provider in Goshen/Falls Village, CT, "Falls Village Inn", conveniently placed to both the Lime Rock Park racetrack and the Appalachian Trail. The racetrack was not accomodating (having not quite coordinated its schedule and price structure with the Domination), but the Trail was.
Domination Guard infantry spent the afternoon conducting exercises up and down the local stretch of the Appalachian Trail, and proved that the Housatonic River can be forded at one point (other than a bridge) without getting one's feet wet. A hydroelectric dam diverts most of the water at that point, and the dam itself can be crossed by determined troops such as the Domination Guard.
Mess hall was exemplary, despite a limited menu due to U.S. Labor Day, and in addition is a Domination militia meeting ground. Barracks were pricey and incredibly underequipped (makeshift electrical infrastructure, and no private latrine) but minimally occupied (the Domination Guard occupied one room of a six-room barracks) and acceptable.
(Advice to barracks maintainers: Lack of intrinsic phone and TV service is acceptable to the Domination, but when using "It's 200 Years Old" as a justification for not installing adequate electrical outlets, you should compare with other similarly-priced providers, such as "Elms Inn" which at least had more than one outlet in each room.)
The Domination Guard spent the evening sharing an alcohol ration with the local militia at the mess hall. As the night went on, the mess hall support staff (which were working on a holiday, and outnumbered the combined troops 3:1 at that point) fully supported the Domination's needs, and ensured that the troops went to bed with proper hydration. The Domination thanks its support staff, and can only hope that an adequate amount of the (hefty) barracks and mess hall fee makes it their way.
Day 5: 7 September 2004
Domination Guard armor deployed into Massachusetts to conquer breakfast, lunch, and the National Shrine of the Divine Mercy in Stockbridge. Shrine concept seems based on a nun Faustina Kowalska who had seizures, interpreted as taking on those sufferings of Jesus of Nazarath which were inflicted by birth avoidance surgery and stem cell research. Bishop-Principal of the Domination considers this theological conclusion tenuous at best, and doubts said nun had ever heard of stem cells.

Opposition to Domination advances initially light, but increased through Great Barrington into Stockbridge. Even heavier opposition expected into Pittsfield.

Domination forces therefore executed an audacious flanking maneuver through the Hancock Shaker Village and into New York State. Maneuver brought the Domination's front line to Williamstown, MA, within twelve miles of the next two days' target, Bennington, VT.

Resistance encountered in Williamstown from irregular armored forces and from an engineered barricade. Domination armor conquered all resistance, but chose to stay near the battle site to pacify Massachusetts instead of penetrating into Vermont.

Barracks and mess hall from relatively cheap providers, "Villager Motel" and "Cozy Corner Restaurant" on the north side of Williamstown. Mess hall excellent and practically deserted; barracks superior to previous accomodations in Connecticut inns, and at half the price.

Domination Guard infantry marched to the downtown area after mess, and extracted from there via mercenary armored carrier. Williamstown is a college town, with recreational opportunities in accordance. Of course, some nights are quieter than others, and this night (being Tuesday) was no exception.
Day 6: 8 September 2004
Domination armor encountered resistance from engineered barricades, small irregular armored forces, and urban congestion, but successfully forced its way into Bennington, VT, conquered the Battle Monument, and established long-term barracks at "South Shire Inn" in the downtown area.
Lunchtime and dinnertime mess hall at "Madison Brewing Company", now a preferred Domination provider during occupation. Burger and beer special at lunch mess is cheap and advisable for Domination militia who may visit the area.
Weather conditions deteriorating due to oncoming tropical storm, but allowed an infantry exercise up nearby Bald Mountain supported by Domination armor. (Operation music "Devil's Song.") Operation had mixed success: geographical objective was attained with only slight interference from weather, and a hiking stick was harvested at the top of the mountain, but the reported scenic view of Bennington from the mountain eluded the Domination forces.
Bennington itself is an interesting mix of pretentious and run-down, plus a big Egyptian-style war memorial monument (visible from Domination barracks) to dominate the skyline. In Illinois terms, it's like Galena and Rantoul rolled into one; in Massachusetts terms, like Concord and Lawrence.
Day 7: 9 September 2004
Barracks "South Shire Inn" is the first on this trip which is truly suitable for dignitaries. Only minor improvements are conceivable, such as a larger TV, central air, key access to parlor when barracks staff is off duty, and barricades between some rooms and the porch-hillbillies across the street. But Domination leadership was foresightful and did not occupy a room facing the hillbillies. And amenities such as free cookies, sherry, gingerbread waffles, and loaner umbrellas were much appreciated.
(Domination quarters in South Shire Inn are often occupied by newlyweds or by married couples on anniversery, according to in-room logbook. 95%+ of occupants did not object to small TV. Go figure. And no other objections were noticed.)
Weather conditions now prevent hiking, but the Domination plan for Bennington has adapted. It's a museum day. Domination armor supported conquest of three museums, one graveyard, and the Bennington battle site. (Operation music "Waiting Underground".)
Bennington Museum is apparently Grandma Moses world headquarters. This famous and long-lived artist seems to be the inspiration for generations of toymakers and cartoonists afterward, including Playmobil and South Park.
Old First Church Graveyard is resting place for Robert Lee "I Had a Lover's Quarrel With the World" Frost, his wife Elinor Miriam "Together Wing to Wing and Oar to Oar" White, and almost the whole Frost family (one space is yet reserved). But more inspiring was the mass gravestone for Colonial and Hessian soldiers, plus one American dissident, marked simply: "David Redding - Loyalist - Executed 1778". Domination engineering staff did some impromptu gravestone maintenance to remove moss from all factions' displays.
Bennington Covered Bridge Museum and Center for the Arts has a wing which resembles a covered bridge, and is filled with sentimental artistic twaddle about birds, New England, and growing up near covered bridges. But one part of the structure holds the Oldcastle Theatre Company, which has been selected to perform for the Domination leadership this evening; the playwright himself will be in the house and available for interview.
The Bennington Battlefield is barricaded by the State of New York, which occupied the site (against Vermonter protest) after the dust of the Revolution died down. Outside the summertime, it is open on weekends only. But weather conditions were favorable, and Domination infantry was able to re-enact the battle, force the barricade, and storm the British hilltop position on foot.

Reportedly, New York authorities do not enforce penalties against those who park their cars on the grass outside the gate; Domination armor in the rear area was unmolested.
The battlefield is not on the main road west from Bennington, VT route 9 / NY route 7. (Most states in the region coordinate their state road names, but Vermont contains US route 7 and New York has US route 9, so they couldn't reuse the numbers.) The British, being invaders, came in a different way, now NY/VT route 67.

The Park-McCullough House is a post-California- Gold Rush mansion, filled with fun stuff from several generations of the original owners, who were pack rats. Not much of the fun stuff is displayed, but an armored helmet is mixed in with teddy bears. Domination leadership advises them to dig some more fun stuff out of the attic, to set them apart from other tourist mansions which are old and boring.

Trivia: When U.S. President Benjamin Harrison visited there in 1881, he only got the second best room; he yielded the largest room to some married friends of his.
Morning mess hall made lunch irrelevant. After mid-day maneuvers, the Domination enrolled local vendors "Bennington Station", "JC's", and "Carmody's", all in downtown Bennington, into competitive bidding for dinner mess hall.
Carmody's won, with veal parmesan (substantial portion, not ground) for $12 and Magic Hat #9 beer for $3.75.
JC's is likewise priced for high quality beer (Long Trail "Blackbeary" Wheat), and advisable for grilled cheese sandwiches and the like.
Bennington Station has more expensive beer, a bar menu with entrees around $8, and is not to be recommended.
In comparison, Madison Brewing Company sells all ales (even a strong ale) for $3.5, all brewed on premises. It has pub fare for roughly $9 or fancy stuff for up to $16, and remains the preferred Domination vendor in Bennington. Domination forces deployed there for after-dinner alcohol ration.
After dinner, Domination infantry marched the roughly 1.5 miles to the theatre venue, and was extracted after performance by "D&H Taxi" mercenary carrier. Taxi company is said by locals to be unreliable, but driver arrived at prearranged time down to the minute.
Performance itself was called "An American Revolution", about recovery from mental illness and making peace with ghost of a dead mother. Playwright Jay Parini admits it a work in progress, and that he could use a better ending. Domination leadership hereby refers him to "The Homecoming II Attack", available online.
Day 8: 10 September 2004
After morning mess hall, Domination armor forced its way into Albany. Moderate opposition at one barricade near state line, and near downtown Troy. Troops on station in humble barracks at "Ramada Inn" by 11:30 am, "Albany Pump Station" by noon.

Albany has overall ambiance of (all places) Peoria, IL, complete with Riverwalk (to observe the brief glory days of canal-supported shipping) and numerous restaurants. But unlike Peoria, Albany has imperial pretensions, as witness the term "Empire State". In support of its pretentions, it has:

At least two brewpubs: "Albany Pump Station" and "Big House". Happy Hour is observed, at least at "Big House".
New York Statehouse. It might be worth seeing, being built on a statuesque Dutch model, not an American ancient-Greek-wanna-be model like most statehouses. But it is only vaguely accessible to the public.
It observes the same "Ritual of Humiliation" metal-detector checks as all airlines do, including removal of shoes and belt buckles, and confiscation of all woodcarving equipment such as is useful in nearby Vermont.
And it requires all tourists for tour groups check in at nearby monstrous monolith "The Egg" first, or else submit to "Ritual of Humiliation" again.
Domination leadership did not submit itself to the Ritual even once, but did find that The Egg is connected underground to a huge New York state museum
New York State Museum. It is as fancy as the "Louisiana Purchase" museum under the St. Louis Arch, and charges zero admission fee. But it is filled with New York propaganda, including a large New York City gallery, New York dinosaur bones, and location of Albany throughout continental drift.
When the next Revolution against non-Domination authority inevitably comes, this compound will comfortably house hundreds of people, and the exhibits (when properly preserved) will fit into about three schoolhouses (following the standards of most fine county museums).
State Museum currently also has a World Trade Center display, and NYFD Engine Company #6 T-shirts, $20 apiece (comparable in price but not quality to embroidered T-shirts in Bennington). Traffic low on Eve of Destruction Anniversery, but Domination leadership advises avoidance during official U.S. mandated patriotic observence of Destruction Day.
Albany barracks were notable for their proximity to bus transportation. This was not a bad thing, because bus terminal provided access to vending machines for ice cream sandwiches. These were found to be the best dessert in town.
Day 9: 11 September 2004
Morning mess hall at "Ramada Inn". Breakfast is not self service, but waitstaff is well hidden.
Domination of Eiler will observe Destruction Day by participating in airborne mass manuever of New York State citizens and visitors, aimed at reclaiming the day for airline travel. No other Domination observance of the event is planned - and observance is almost unavoidable in downtown Albany. As such, Domination forces evacuated Albany and occupied downtown Troy.
Downtown Troy is entirely pleasant, with a farmers' market, a comic book store, a brew pub "Brown's Brewing Co.", an Uncle Sam Wilson statue (the original "Uncle Sam" was a beef shipper from Troy in 1812), a Civil War memorial pillar, an antique-shopping district, a county historical museum, and a visitors' center. Also today, an anti-war demonstration, which seems a sensible way to observe Destruction Day. Lunchtime mess at brew pub, then deployed to Albany airbase.
Departure filled with operational SNAFUs, including keys locked in armored carrier, two incidences of mislaid clothing, and two Rituals of Humiliation, but all overcome with no losses and light opposition. Domination force doctrine of arriving three hours early for flight paid off.
Now aerial transport has arrived; extraction ahead of schedule. Domination of Eiler once again triumphant, all praise to the One Maker.
(signed) S. Dominator Eiler for the Domination of Eiler.