Domination of Eiler: Home The Declaration of Domination The Dominator
Domination Journals: Typical 1 2 3 4.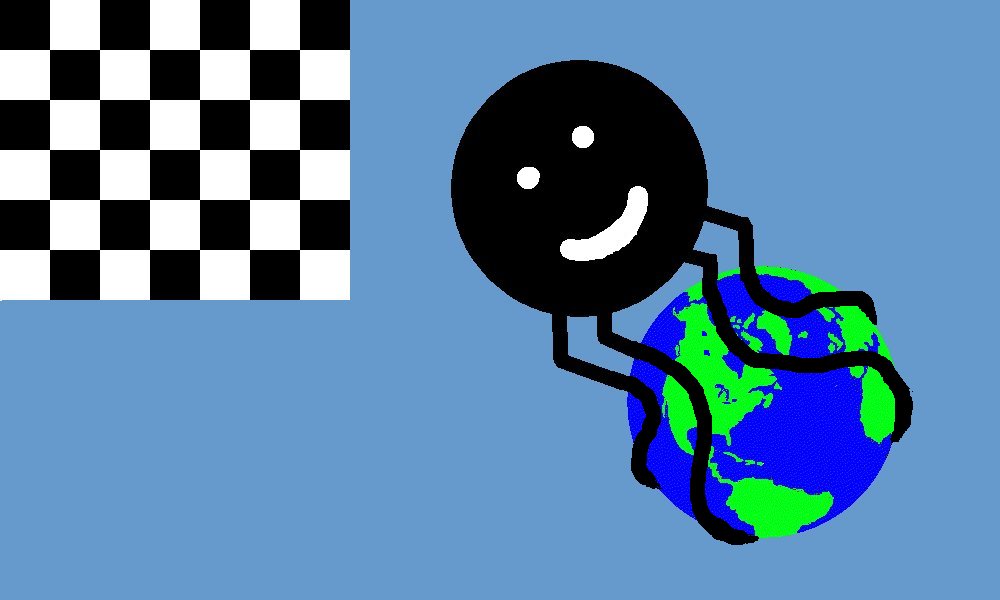 Domination Journal #3
Operation Darkflower
The Second Domination Operation in Wisconsin, 2004
The Domination of Eiler is exploiting the success of Operation Waka Pig, by scheduling a series of similar operations of armor and cavalry to reinforce Domination control near the Core Territories. Based on traffic and weather considerations (several days of region-wide rain), Wisconsin has been chosen again as a target, with Rockford, Illinois as a staging area.
The Domination has now discovered the wisdom of writing a journal publicly, on its favorite pocket calculator, in parallel with its usual cyber-space conquests, on every mission.
This combines the inevitable "Hey, is that a computer?" question with the proper answer, "Yes, I'm writing about you!"
On multiple occasions, that has resulted in increased cooperation from the Domination militia regarding local intelligence.
The Domination now aggressively pursues this journalling policy, even at the expense of other cyber-space or printed-intelligence targets.
Day 0: Wednesday 17 November 2004
Unlike the Waka Pig operation, Domination forces were able to deploy to Rockford immediately after work, under cover of night. (Operational music "Black Flowers".) Opposition was strong from Scumburg through Elgin, but the Route 20 Elgin bypass proved its viability by avoiding traffic in Elgin itself. After Elgin, at the edge of Chicagoland, resistance evaporated.

Barracks at "Super 8" motel near State Street in Rockford. Mess hall at "Big Al's Bar", which is attached to a fancy Italian restaurant and has impressive pasta, plus cute barmaids to serve it.
Day 1: Thursday 18 November 2004
Surprisingly, Rockford has enough points of interest to require multiple days to entirely subjugate:

A museum complex consisting of an art museum, a natural history museum, and a "discovery center". As might be expected, the latter was overrun by anti-Domination larval human rebels, but the natural history museum was a target of interest to the Domination, and was subjugated. A dinosaur skeleton named "Jane" was prominently featured there, but a large fossil collection was of more interest.
A museum of local history (open) and a historical village (closed). Domination forces penetrated the historical village and subjugated the museum. (Free Admission day on Thursdays!) The museum takes great pride in Rockford's having provided the world with cheap furniture, U.S. Civil War regiments, women's baseball, a pickaxe for lunar missions, and Cheap Trick.
A state park with bike paths, and numerous bike trails. The Domination chose not to field its cavalry to these places, due to weather conditions.
Various other museums, including an ethnic museum and a Swedish historical house. These are points of interest for future operations.
Numerous restaurants. The "Old Chicago" provided noontime mess hall.

The Domination considers Rockford to be an intriguing target for future short operations, due to its convenience to major highways beween Wisconsin, Iowa, and Missouri. The Domination has therefore chosen to leave pockets of resistance in Rockford, to be subjugated by later waves of Domination forces.

At that point, the Domination had to select an operational target: either southwest Wisconsin (to reinforce the western flank of the "Waka Pig" frontline), or southeast Wisconsin (the "Waka Pig" eastern flank). Due to weather conditions, the eastern flank was chosen. (Operational music "Beer Gut".)

The town of Delafield was chosen for barracks, due to intelligence reports that the town has two brewpubs. Domination intelligence corps assumed presence of a corresponding number of hotels. Thankfully, all reports and assumptions were correct.

Barracks (with pool!) by "Holiday Inn"; early mess hall by "Delafield Brewhaus", later mess by "Water Street Brewery". Domination cavalry was fielded to reach all brewpub targets without risk to the armored force.

Domination cavalry made contact with militia forces at their Delafield brewpub gathering places.

Militiaman Dave, from Delafield Brewhaus, provided valuable intelligence on potential targets Cedarburg and Port Washington.
In return, the Delafield militia asked that this message go out to the world: "Wade Loves Michelle". Militiaman Wade's getting married tomorrow, you see. Good luck!
Day 2: Friday 19 November 2004
Domination troops moved out in good order through downtown Delafield, Wisconsin. The town is entirely dedicated to Cute Things, all in the name of "Lang", which is apparently a manufacturer of particularly sappy holiday greeting cards, and a benefactor of practically every building in town. In that name, the devotees of Cute Things have today assembled for an antique market, in such numbers that they have to stand in line wrapped around the market building... in the rain. Goody for them.
Domination forces bypassed the sappy Cute Things market, and moved on to nearby downtown Oconomowoc. The town brought itself to the Domination's attention, by having a dead-end freeway built to it. It is much like Delafield, except less cuteness, more museums, and more bars. Given the changing weather conditions (rain ending, south to north), the town may be worthy of a night of occupation.
Lunchtime mess at "Main Street Depot", then barracks provider "Inn at Pine Terrace" selected. Barracks are much like the finest in Bennington-Vermont, only cheaper.
The following points of interest were then subjugated (operational music "Sweet Blindness"):
Honey Acres "Honey Of A Museum", in nearby Ashippun. Very similar to the National Dairy Shrine, except:
Honey instead of milk.
It's in the basement of an actual honey factory, with company shop on premises - offering free samples. Yum!
Instead of animatronic milkmaids, a colony of live bees is on exhibit.
Free admission, but they'll make it up at the honey shop. Well worth the conquest, but only dependably open Monday-Friday.
Oconomowoc Historical Museum. A typical small-town museum, except it occupies an entire armory building and has an indoor antique village exhibit.
It seems Oconomowoc was once the "Newport of the West", judging from the number of millionaire industrialists who used to hang out here when Chicago was covered with soot from a Great Fire or something.
Since then, Oconomowoc is not quite so affluent, but can still afford a dead-end highway leading to town, and the most lavish town museum outside of Albany-New York.
Museum is staffed with senior-citizen volunteers, who'll gladly accompany you through the premises and tell you how kids are different today. (The Dominator is almost old enough to agree... which is scary.)
Free admission, but the Domination commands its citizens to leave a buck or two in the donation jar. Well worth the conquest, but only open Friday-Sunday.
Good thing it was Friday, otherwise there'd be something closed.
Dinner mess was combined with evening infantry maneuvers for a progressive dinner. Troops were fortified with free wine at the barracks, equipped with Domination-grade rain gear, then deployed throughout town.
Target: Irish pub "The Pub" for Fish Night. (According to local intelligence, every restaurant in Oconomowoc observes Fish Night on Fridays, except maybe the Chinese, Thai, and Mexican restaurants. Possibly most of Wisconsin does the same.) Irish dishes for dinner, and microbrew on tap. Operated by an Irish proprietor, and filled with Domination militiapeople who provided advice towards a future Domination of Eiler conquest of Ireland. Summary: Bicycle conquest may be dangerous due to narrow roads.
Target: Lakefront pub "The Spinnaker" for desert. Mostly frequented by senior citizens and their slightly younger ladyfriends. Fine imports on tap. Pub is mostly distinguished by its co-residence with town public parking and an American Legion hall.
Target of opportunity: barroom and billiards hall "Wingers Tap". The fine Milwaukee beer "Miller High Life" on tap, with a not low-record-setting but still highly competitive price. Cute barmaid, too. Also a jukebox, which gave opportunity to expose patrons to Offspring satanic anthem "Pay The Man" as well as Johnny Cash prison anthem "Folsom Prison Blues". The difference between those songs being, exactly what?
Target: pub "Main Street Depot" from lunchtime; it had declared "Deer Hunter's Widow Night". But the pub was actively conducting a rebellion against the Domination by putting on particularly bad karaoke. Occupation there was about 50%.
Target of opportunity: barroom "The Next Bar". Respectable prices for cheap beer, some cute servers, and there is a considerable unescorted-woman factor here, possibly due to deer hunters' widows avoiding karaoke. There is a deejay, but mostly not obnoxious.

Domination forces swapped information with militia staffwoman Kandy. (Yes, it's her real name, according to her birth certificate; Kandy reviewed this dispatch.) Staff was particularly interested in how Karaoke night was going down the street.
In turn, the Domination was interested in where the local women go to dance when they don't want deejays or karaoke. The dance target was sadly outside mission parameters for the night.
Still, women young enough to have been the Dominator's children flood the pub near midnight, sporadically escorted. The Domination chose not to try to exploit this possible vulnerability in local society.

Target of opportunity: pub "Lakers". In truth, Domination troops required a diner by that point, but decaf coffee and jalapeno poppers should hopefully suffice. Domination staff Minnie provided, and militiaman John and Al took an unusual interest in the provisioning.
There is reportedly a late-night diner, roughly six blocks east of the center of town. The Domination did not investigate these reports.
Day 3: Saturday 20 November 2004
Domination day of rest. Thanks to local intelligence obtained in Delafield, the Domination selected Cedarburg and Port Washington as the day's targets. After attacking both (operational music "Token of My Extreme"), Domination troops went into "Holiday Inn" (formerly "Harborside Inn") barracks in Port Washington for rest and relaxation.
On the way to Port Washington, Cedarburg defied the Domination. The main target in town was "Cedar Creek Winery", whose very small parking lot was filled to overflowing. The town supposedly has two nice inns, but these both overlook the main drag and did not seem to be restful. The rest of the town is cute shops, and was bypassed.
Port Washington came to the Domination's attention by (1) being a ferry terminus with scenic lighthouse, and (2) having two brewpubs according to intelligence reports. Sadly, those reports are out of date. The lighthouse is closed to tourists even on weekends, and the "Port Washington" brewpub left town for Sheboygan, leaving behind a fish restaurant with "Budweiser" and "Kids Eat Free" signs in the windows.
As for "Harbor City" brewpub, it is actually a brewery, not a pub, and only open for retail sales on Saturday afternoons, 12-4. Fortunately, it was Saturday afternoon, and Brewmaster Jim (being the entire staff) was giving tastings. This turned out to be more fun than any pub or any two museums.
Port Washington trivia: Harbor City Brewery is housed in the town's first icehouse.
Don't look for Harbor City Brewery on the web; HarborCityBrewing.com is down, because Brewmaster Jim is better at making beer than at paying his Internet bills.
But it is good beer, $1 a bottle, $20 a case, and also available on draft throughout town.
Some locals stopped in the brewery for purchase, tasting, and shooting the shit in general.
Discovered during shooting the shit: Port Washington is nicknamed just "Port".
Also discovered: Most of Wisconsin outside of Milwaukee and Madison is "Red", not "Blue", electoral territory. No surprise there; country music overheard on the radio near Oconomowoc gave the same impression.
Domination of Eiler forces took home some trophies, including an insulated growler caddy which the brewery had no use for, since it sells no growlers. Thanks, Brewmaster Jim!

Port Washington in general, and Harbor City Brewery in particular, have the working-class ambiance of Rockland, Maine. Which is not a bad thing, as far as the Domination of Eiler is concerned.

Domination infantry conquered a good long hiking stick along a bike trail, some shrimp and crawfish pasta with Harbor City "Mile Rock Amber" draft during evening mess at "Wilson House", and some more Harbor City Amber at hotel bar "Rusty Anchor".
"Wilson House" proprietor insists on seating Saturday night diners at tables, not bar seats, so as to conserve precious bar space. Whatever. Bar was only slightly occupied throughout dinnertime. Admittedly, tables have the prestigious lakefront view, but who cares when it's dark.
Hotel bar, like swimming pool which it overlooks, occupied by simmering-rebellious larval humans and their handlers, moving freely throughout the compound to attack the video games. But Domination forces counterattacked, with a "Buy 1 Cocktail and get 1 Free" coupon from the hotel, and with Lynyrd Skynyrd and Duran Duran songs from the jukebox. Domination forces victorious in the bar, but will likely concede the pool.
Day 4: Sunday 21 November 2004
"Holiday Inn" mostly excellent, but its phone system is in rebellion against the Domination, by dialing a long-distance number which was input for local dialing. Desk staff unsympathetic; Domination is counterattacking through e-mail. (Counterattack proved entirely successful the next day.)
"Holiday Inn" has a local church list, and many churches are within easy walking distance, so Kingdom-of-Heaven obeisance is in order. Accomplished at "Grand Avenue UMC."
Evacuated Wisconsin in good order, but stopped just before the border to establish a presence in Kenosha.
Target "Brewmaster's Pub" on south side of town evaded occupation by evacuating its building so a bank could open an office there.
Target "Kenosha Military Museum" (which looks like a militia clubhouse, with broken tanks as lawn furnishing) was barricaded.
But target of opportunity "Jelly Belly Factory Tour and Gift Shop" more than compensated.

Domination of Eiler forces have returned triumphant with many trophies (practically enough to complete Christmas shopping), all praise to the One Maker.

(signed) S. Dominator Eiler for the Domination of Eiler.