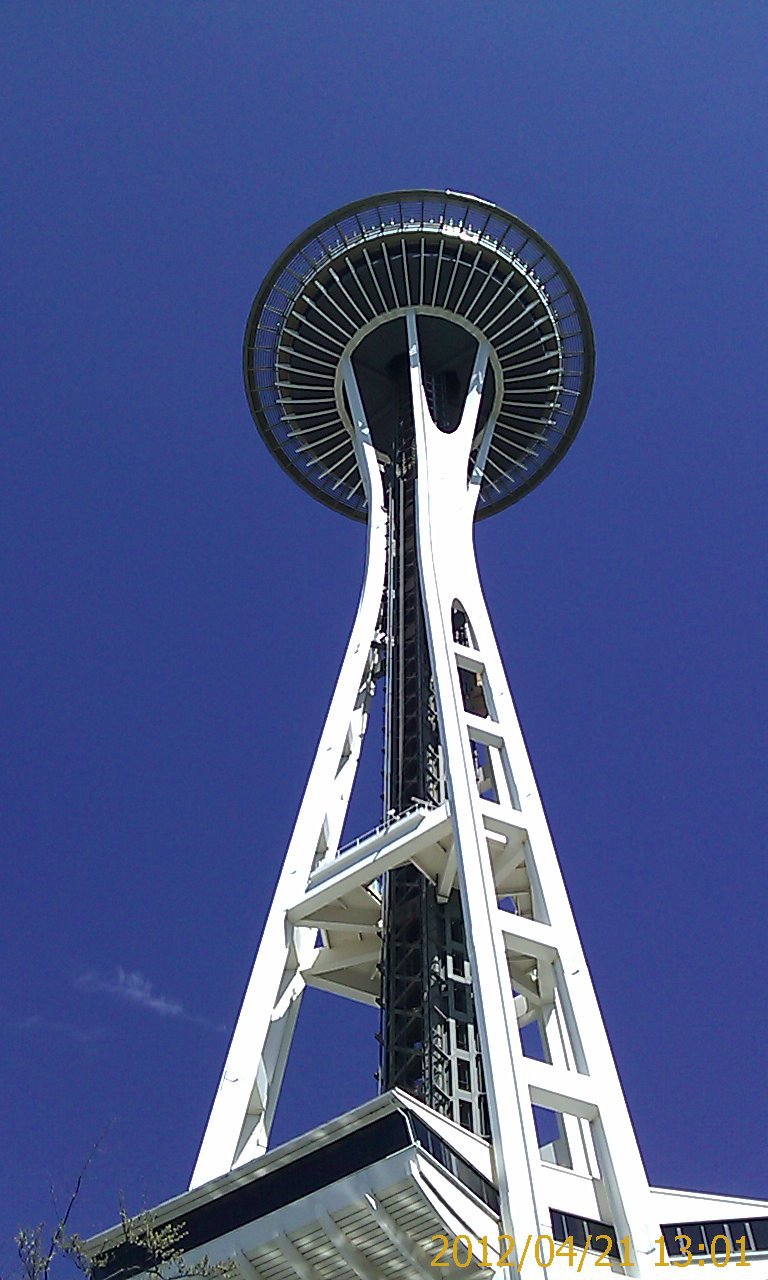 Taking Back Seattle
---
The forces of the Domination of Eiler have had a drop zone in Seattle since 1985, extending from SeaTac Airport to Issaquah to Vancouver-BC. In 2010 the Domination drove over the Rocky Mountains to relieve the drop zone and set up permanent EilerBase nearby in Bothell.
In Domination's absence, Seattle has taken on the evil traffic characteristics of Boston. Therefore, from EilerBase a siege line was established shore to shore around the city. Seattle itself has remained unoccupied... until this weekend.
The Domination of Eiler has deployed its bike force into town! It has not ridden a bicycle across the continent... yet. But it has ridden from pastureland to skyscrapers in Boston, Chicago, and now Seattle. (The llama yard up the street from Eilerbase Bothell totally counts as pastureland.)
Events conspired to support the mission.
- The Domination's church allies gave him the weekend off. Well, actually, they asked for choral support starting at 7:30 am. Uh, no. The Domination of Eiler observes the Christian Sabbath by never leaving the house before 9 am. So, weekend off.
- The Domination's work allies like to start sneaking out for the weekend at 2 pm Friday. All Hail!
- The weather even switched from Rainy Week to Sunny Weekend at Friday noontime. Indeed, Sunday will be shorts weather! (Play Pants Day, that is. http://www eilertech.com/domination/holiday.htm#playpants) Hence a bike ride, so as not to pay a hotel $24 to give thieves a convenient place to break into a car.
The ride is 15 miles each way. 15 miles is two leisurely hours on the fully loaded War Machine, Mountain Bike of Dominance. After a year of repairs, the Burke-Gilman bike trail was finally ready to speed the occupation force on its way.
The artsy Hotel Deca has been awaiting its chance to serve as temporary EilerBase. Three breweries and a history museum were also eager to entertain the expedition. Sadly, the Seattle Museum of History and Industry is in transition to a new building, so they don't have ships or jets on display. But they have unearthed a Washington Mutual bank teller action figure. And right now, admission is by donation!
The highlight has been a bike patrol of Seattle, just in time for the 50th anniversary of the Space Needle. The Domination finally knows where Belltown, Queen Anne, Fremont, and Ballard are. And he's seen some Seattle local color, including a Wall of Death which really ought to show up on travel brochures.
Of course the touristy places were overrun with humanoid swarms, such that actually going inside the Needle or even Pike Place was inadvisable. Trade unionists were protesting the Needle, but that barely made a difference to the ambiance. Oh well, more time for buying cheap used CDs (sale prices for National Record Store Day!) and a stylish purple bandana with the letter W all over it. (EilerBase for this mission is nearby the University of Washington.)
It's pollen season. The Dominator's eyes feel like a windshield with bugs all over it. Nonetheless the expedition has returned victorious, travelling many miles on the strength of one maple bun. One mark of victory is, all full meals were consumed in breweries. All hail the Domination!