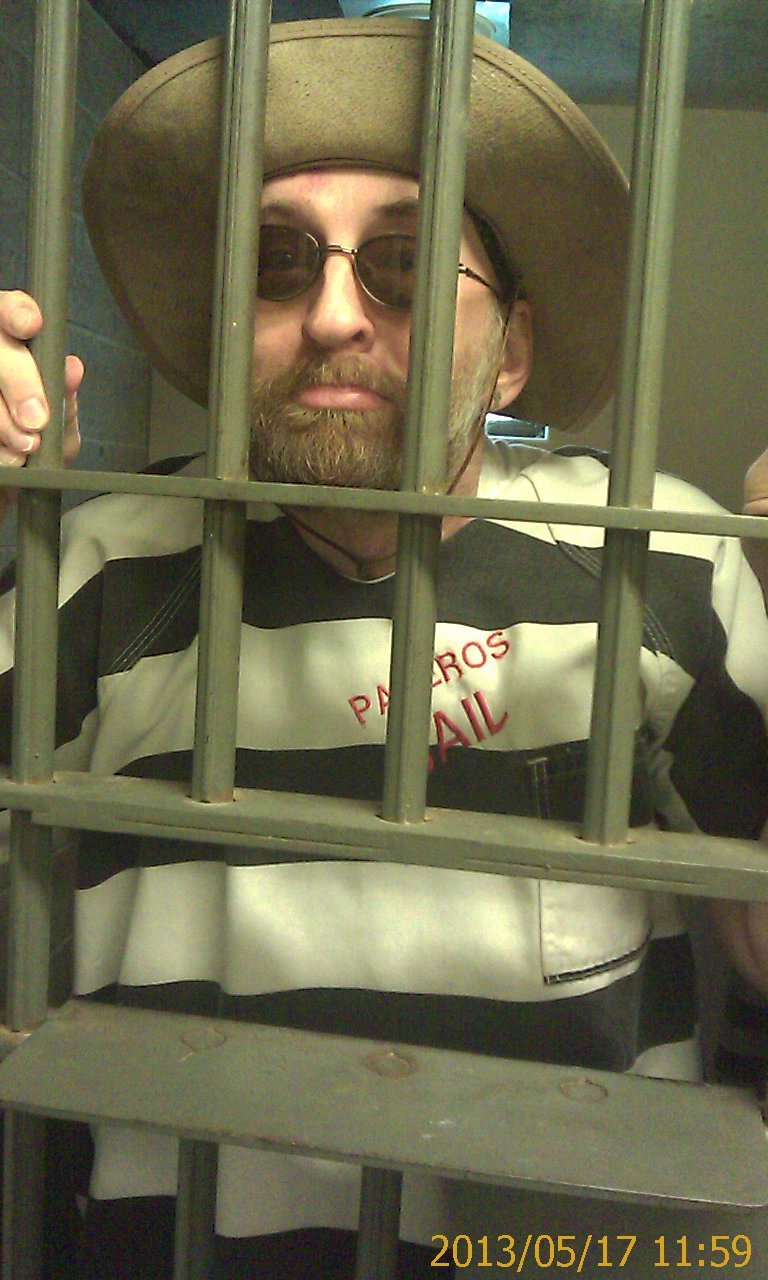 Prisoner of the Town Museum Jail! Pateros-Washington. See also:

After considering the relatives merits of a 10 am two-hour tour vs. an extra hour lounging by the patio, skipped the tour. In the Domination of Eiler, guided tours usually take twice as long as they ought to, and are only half as sanitary due to limited bathroom access.
Also pre-booked tonight's lodgings at what seems to be the Fancy Place in Wenatchee, centrally located near the river between the museum and the brewery. Saved upwards of $30 on the bill on one of those travel sites that Google knows about. Let's see if the room is crap or not...
With extra time, decided to mostly avoid U.S. 2. It is crowded by Domination standards, which means one occasionally does have to pass slow traffic. Instead took a scenic route which goes past a state park and looks better on a map. Found one town museum, refreshingly open whenever Town Hall is. What a concept.
Claimed room in Wenatchee. Quality is somewhere between Lewiston and Pullman, due to in-your-face view of Main Street. Hotel of course pre-sells all its lower-floor rooms to the cheap travel sites and won't negotiate on that, at least not when a Corvair car convention is in town. Thankfully, stocked up on earplugs today.
Stopped by Wenatchee Valley Museum, only to recognize it from the Domination's early 2011 tour! That was a busy day, here in a land which is now seeing its second wave of Dominance.
So, skipped museum in favor of lunch at Columbia Valley Brewery, though they currently arrange for a pizza place to ship food in. At least this beats two other local breweries which still arrange for other breweries to ship all the beer in. Throughout State-of-Washington, the beer trade is changing faster than web searches can keep up, and Wenatchee is still ramping up for beer.
So ends the vacation. The plan is to take one more three-hour drive, and get home tomorrow afternoon in time to take up a normal weekend in the Domination of Eiler so as to recover from vacation.