Domination of Eiler: Home The Declaration of Domination The Dominator
Domination Journals: Typical Blog 2003 First 2006 Latest 2007.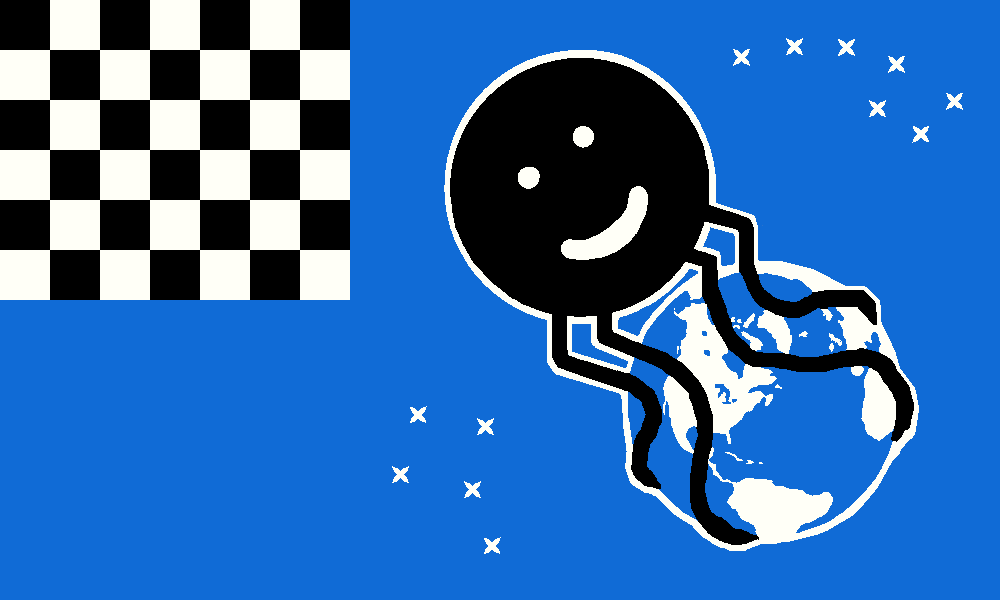 A Week in the Domination of Eiler, 2006
The Domination of Eiler has considered writing a web log, because for some reason unknown to the Domination, people read web logs. However, the regular operations of the Domination can be summed up in one simple web page, thus making an ongoing web log irrelevant (for the most part).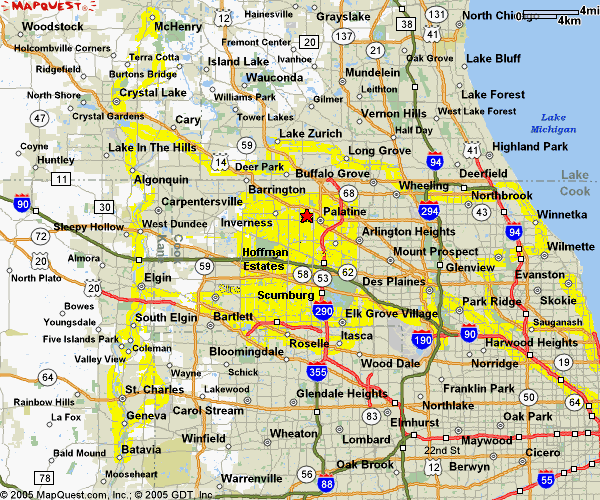 ---
The Domination of Eiler conducts regular operations throughout its Core Territories: the Townships Barrington, Scumburg, Palatine, and Elk, in the County Cook of the State-of-Illinois. These operations are now based from EilerBase Palatine, located in the Village and Township Palatine.
Domination operations in the Core Territories follow a regular pattern as follows.
Awaken around 8 am. Listen to radio news on Chicago radio station WXRT, and watch the Weather Channel with the sound off.
Morning (9:15) calisthentics, courtesy of the Palatine Park District. The Domination Guard aerobics force occasionally reinforces the teaching staff when they need a substitute.
Around 12:30 pm, Domination Guard fast cavalry (or infantry, if weather is inclement) deploys out of EilerBase into the Sparrow-Nest Thrift Store of Palatine. Work officially starts at 1 pm, but the Domination Guard shows up early so as to get an excuse to drink coffee and munch on donated refreshments throughout the afternoon.
At the thrift store, the Domination Guard engineering force engages in exercises to keep the aisles clear of incoming donations and prevent the local Fire Department from shutting the store down. This battle is especially intense on Saturday, but goes on throughout the week.
After completion of engineering exercises, typically between 5 and 5:30 pm whenever the customers can be expelled from the store, Domination Guard forces typically withdraw to EilerBase, for evening mess hall, alcohol ration, and cyberspace exercises. However, evening rations may instead be drawn from anywhere within the Townships Palatine and Scumburg, just for fun.
Monday evening activities may be extended, because Tuesday is not a work day. In the Domination of Eiler, we say "Thank God It's Monday!"
Tuesday is the big day off, therefore the Ideal Day of the Happy Land of Eiler.
Awaken any time before 11 am. Listen to radio news and watch weather as for Monday - then listen to public radio jazz with occasional news on WDCB, and watch exercise videos on Fit TV, with the sound off.
Tuesday is laundry day, for at least half a week's worth. Done in the morning, while catching up on e-mail.
As the day goes on, soap operas come on TV. But this usually doesn't last, because lunch is eaten at a restaurant, so as to avoid cabin fever. Provider may be anywhere in Palatine or Scumburg, if it's a good bike day.
Evening is open for anything, maybe even reading a book. It is a leisure day, after all.
Morning calisthentics and midday deployment for Monday.
After completion of engineering exercises, typically between 5 and 5:30 pm, Domination Guard forces withdraw to EilerBase, for evening mess hall, alcohol ration, cyberspace and/or book-reading, and 8-9 hours sleep starting any time between 9 and 11 pm.
Morning is spent catching up on e-mail.
Midday deployment as for Monday.
Evening mess hall and alcohol ration sometimes observed with coalition partners, typically at cheap provider "Charlies" in Village and Township of Palatine, though other providers throughout the Core Territories are also chosen on occasion. But increasingly, the coalition partners have moved their home bases away from work, and have to hurry home on commuter trains. So, more time for the Domination forces to hang out at EilerBase.
Awakening and morning calisthentics as for Monday. If for some reason the Domination force should miss the morning deployment, Friday is a laundry morning.
Midday work as for Monday.
Evening mess hall typically at provider "RAM", which gives discounts on take-home beer on Fridays. If for some reason the Domination force should miss the evening deployment, Friday is a laundry evening.
... Note the presence of laundry concerns on Friday. If no laundry can be done then, people typically hog the laundry machines all weekend, which leads to extra laundry on Tuesday.
Friday evening activities have to be moderate, because Saturday is a work day. In the Domination of Eiler, we don't say "Thank God It's Friday".
Saturday
The Domination Guard once deployed into the Village Palatine only on Saturdays, to maintain a presence at charity thrift store "Sparrow's-Nest" for public relations purposes. This presence became so important, it blossomed into the major mission for the Domination Guard... as witness most of the other days of the week. Saturday is still the big day, in the land of thrift stores; the Domination Guard shows up at noon instead of 1 pm, because Saturday is especially full of work. But the mission is much the same every day.
People love to shop in thrift stores, and pick up furniture they can't always move on their own. They also love to dump off the crap they couldn't sell in their own garage sales. If they couldn't sell it, the thrift store might have a better chance... but not if this stuff's been gathering mold in the garage for years. The thrift store is a continuous balance between filling up the store with stuff that it can sell, vs. leaving it in the aisles where the local Fire Department can shut the store down for safety violations, vs. leaving a certain amount for the Salvation Army or the Purple Heart or whoever is willing to come grab it (when they damn well feel like it), vs. dumping it in the dumpster which the store has to pay to get emptied, and people want to throw their own crap in the dumpster if the store doesn't want it...
... The job description of the engineering force of the Domination of Eiler is to control all this. This job is titled "Clerk". Which is to say, stock boy. Other people worry about how to make a profit from this stuff, so as to provide some benefit for homeless women and children, and meanwhile support a clerical staff which is still waiting for a pay raise and could maybe go get a job elsewhere, and meanwhile attract a volunteer force to do the real work... and you can't pull rank on a volunteer.
That said, the Domination of Eiler finds this "Clerk" job relaxing, compared with the Information Technology industry. In any job, there's always some friction and some whining. But at least in the thrift store, the upper management doesn't blame the stock boy when a management plan goes wrong.
...
Saturday evening mess hall and alcohol ration typically in cheap Palatine provider, such as "Oak-Alley-Saloon". Work typically done on the Domination's fiction-blog there, thanks to portable computing equipment.
Morning deployment for weekly choral exercise and Kingdom-of-Heaven obeisance with Episcopalian coalition partners... but the location of these ceremonies is fluid.
Coalition partner "Holy-Innocents" has 9 am service, which is not always compatible with a Saturday evening working-class life. But when it does work out, it's convenient for patrolling the Township Scumburg, and leaves lots of Sunday morning spare time to ride on bicycle and contemplate the local mini-swamps or something.
Coalition partner "Saint-Nicholas" has service at the much more civilized time of 10:30. Busse Woods bike trails of the Township Elk can be dominated along the way. And then there's lots more vigorous bike riding for the regular afternoon patrols into the Township Scumburg.
It is now determined by their higher command, one of these churches will shut down within the next year... and it's the Holy Innocents! The church of St. Nicholas will take on survivors... and considerable salvage rights. Somehow it seems fitting that the church named after martyrs gives up its life, and the church named after Santa Claus gets a present.
Each of these moribund partners is well across a township line from EilerBase Palatine. A partnership with a more local Palatine church has been considered - particularly the Episcopal church "Saint-Philip". Trouble is, this church seems no healthier than the others.
Still, the Dominator would like to stay among Episcopalians for a while, so he can monitor the health of the Episcopal Bishop of Chicago, whom he's met. Poor bishop is 67 years old and has his own health concerns, and still a year from retirement. And he has to shut down his employee-churches, which can't be fun.
Midday exercises continue into the Township Scumburg, to conquer a weekly ration of pictoral literature, coordinated with provider "Dreamland Comics". Dreamland is usually kind enough to send out a list of Wednesday's incoming comics in advance, so the Domination can reserve the good stuff . As for the rest... if it's gone by Sunday, one supposes it's only comics.
Midday mess hall and alcohol ration at Township Scumburg provider, typically "Prairie-Rock" brewpub where lunchtime field rations and evening alcohol rations are obtained. Work often done on the Domination's fiction-blog, though may also read comic books or write e-mail.
Afternoon typically spent in cyber-Domination exercises including cyber-Kingdom-of-Heaven obeisance. Extended sleep time typically observed in evening, because another big week of Domination begins the next morning.